Campus Tour to Visit Waste Management Unit and Akal Dairy
.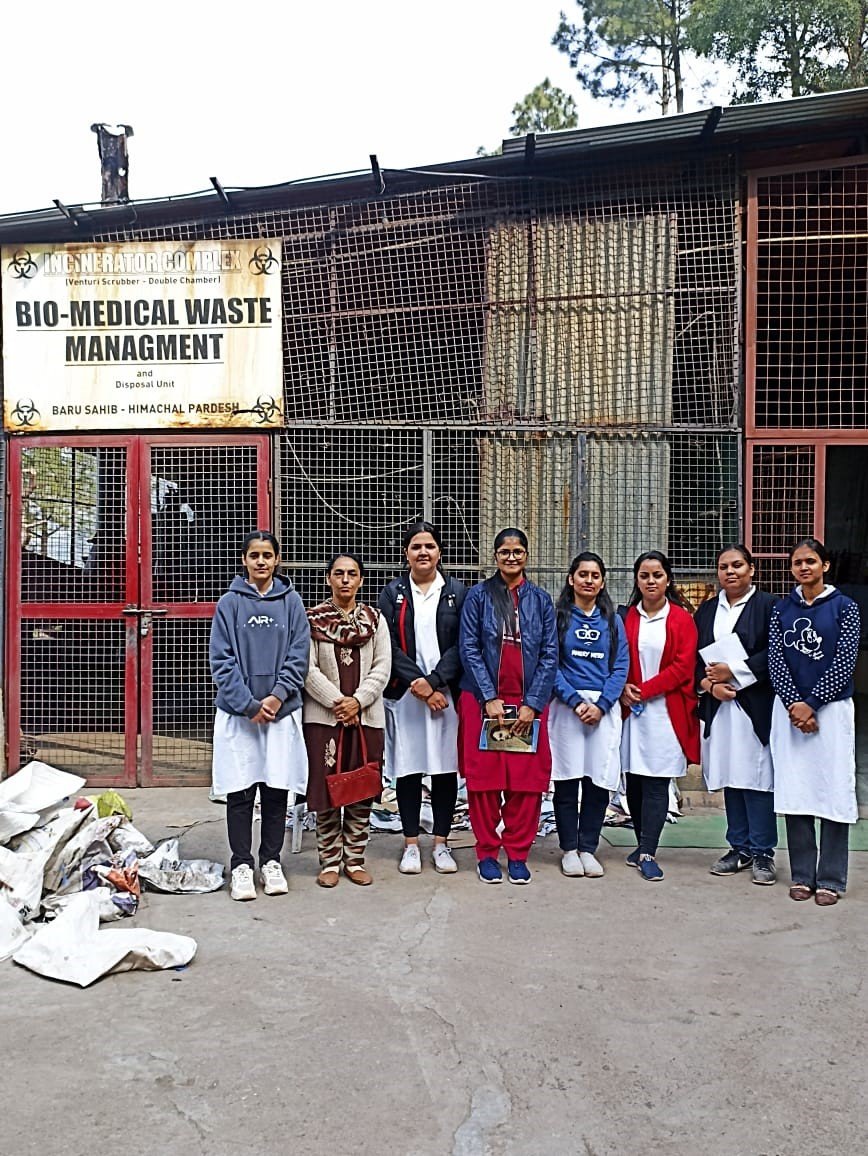 Campus Tour to Visit Waste Management Unit and Akal Dairy
Dr. Shanta Kumari, faculty of Department of Economics took the students of B.Sc. (Hons.) Economics 5th semester & M.Sc. Economics of 3rd Semester were taken to visit Akal Waste Management Unit and Akal Dairy of Baru Sahib on 10 November, 2022. Firstly the student visited Akal Waste Management Unit, where they were explained about the process of waste collection from different residential and commercial points. Further the method of segregating wastages under different categories was explained and possible end products made of them were shown physically. Manure making machine from food wastage and dry leaves was also shown. Finally, the students came to know about the process of recycling of the waste products and its efficient management. In the Akal dairy the student visited Holstein Friesian, Jersey & Sahiwal cows. Chaff-cutting machine, milking machine, silage structure, well-maintained store for fodder & feed, a cement water tub for drinking water and Gobar-gas plant were shown to the students. The students on the direction of instructor collected information on a schedule for the investment pattern, cost & return structure and also came to know about the main products and by products from dairy. The cattle attendant minutely explained the dairy management practices being followed in the unit. Overall the students could learn about different economic aspects of dairy.
Gallery