4th NABARD sponsored 5 days on-campus training program
.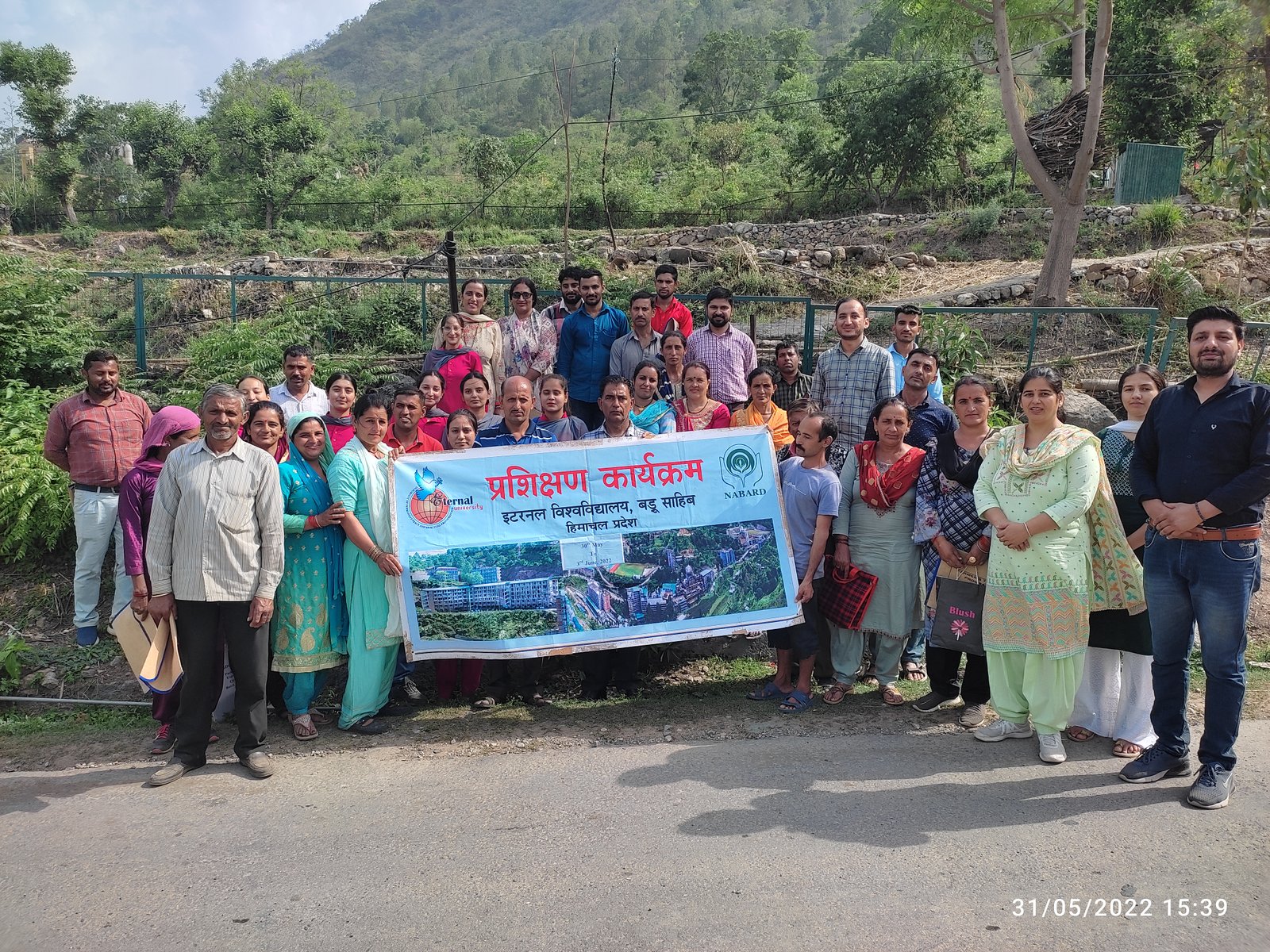 4th NABARD sponsored 5 days on-campus training program
The inaugural session was held on 30 th May, 2022. The programme began with registration of the farmers. Dr. Neelam Thakur, Assistant Professor, gave the welcome address with a brief introduction to the project and IFS model. The advantage of the IFS model was discussed in the opening session with emphasis on the 6 enterprises- dairy farming, vermicomposting, silage making, horticultural/agricultural farming, food processing and water harvesting. A detailed plan of the lectures and practical training to be conducted in the upcoming days was also discussed. On the same day field visit was organised to Horticultural/Agricultural farms which was near the IFS model and their pest management techniques (bio-control methods) were discussed with the farmers. The demonstration was given on main crops of this area like tomato and beans. Solutions or suggestions were given to the farmers for the successful management of insects, nematodes and pathogens in their fields. This was highly applauded by the farmers and many questions related to different pests in the crop were asked. These trainings were for 05 days with 40 participants and also including one day exposure visit to Krishi Vigyan Kendra, Kandaghat.
Gallery