Celebration on National Mathematics Day-2022
.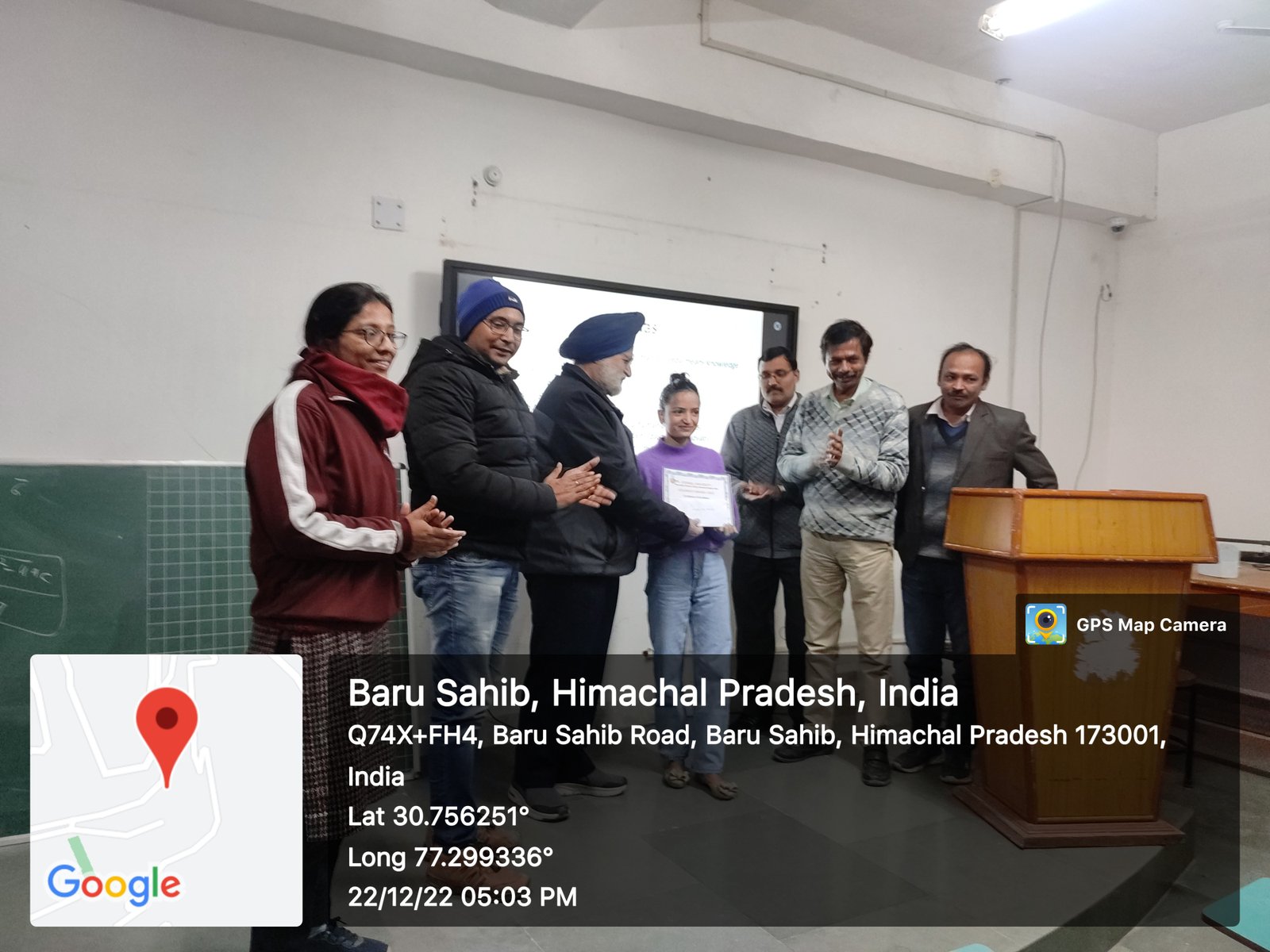 Celebration on National Mathematics Day-2022
Mathematics is an essential part of our everyday life and a powerful tool to comprehend the world around as. In India, every year December 22 is celebrated as National Mathematics Day. The day marks the birth anniversary of the legendary Indian Mathematician Srinivasa Ramanujan.  The day is also celebrated to remember the contribution of Ramanujan, one of the greatest Indian Mathematicians of all time. The genius mathematician was born on December 22, 1887 to a Tamil Brahmin Iyengar family in Erode, Tamil Nadu. He was fondly known as 'the man who knew infinity'.  In 2012, former prime minister Manmohan Singh declared December 22 as National Mathematics Day to honor the life of achievements of Ramanujan.  The main aim of the National Mathematics Day is to raise awareness among people about the importance of Mathematics for development and progress.  He is known for the work he did in the areas of infinite series and number theory.  On this day, schools and colleges across India hold various lecturers on the life of Ramanujan, competition, Math's Olympiads and other events. At Eternal University, December 22,2022 National Mathematics Day is celebrated. On this Day, Department of Mathematics of Akal College of Basic Sciences celebrated this day. First of all, Dean ACBS welcomes to Honorable Pro vice Chancellor Dr. A.S. Ahluwalia. One precious lecture on Vedic Mathematics was delivered by Dr. Surjan Singh, Associate Professor, Department of Mathematics Eternal University. In his lecture, Dr. Singh pointed out that there are several methods for multiplication Vedic Mathematics and more interestingly that methods are easier and faster as compare to traditional method. He also pointed out with the help of Sanskrit  Sloka's that some differential formulas are present in our literature and they are easier to traditional calculus (Kalana). In Pro VC has also addressed to the audience and said that Ramanujan's life is full of empirical and difficulties and his contribution   for Mathematics is unforgettable.  At  this occasion, two students Ms. Shagun Sharma and Ms. Priyanka of M.Sc. Mathematics are awarded by Leelawati Award with amount Rs. 5000/ and certificate. Leelawati award is funded by Department of Mathematics and given each year to M.Sc. Mathematics students. At the completion of celebration, sweet is distributed.At last Vote of thanks was given by Dr. Sandipan Gupta, Dean of Akal college of Basic Sciences.
Gallery