Annual Sports Meet-2021-22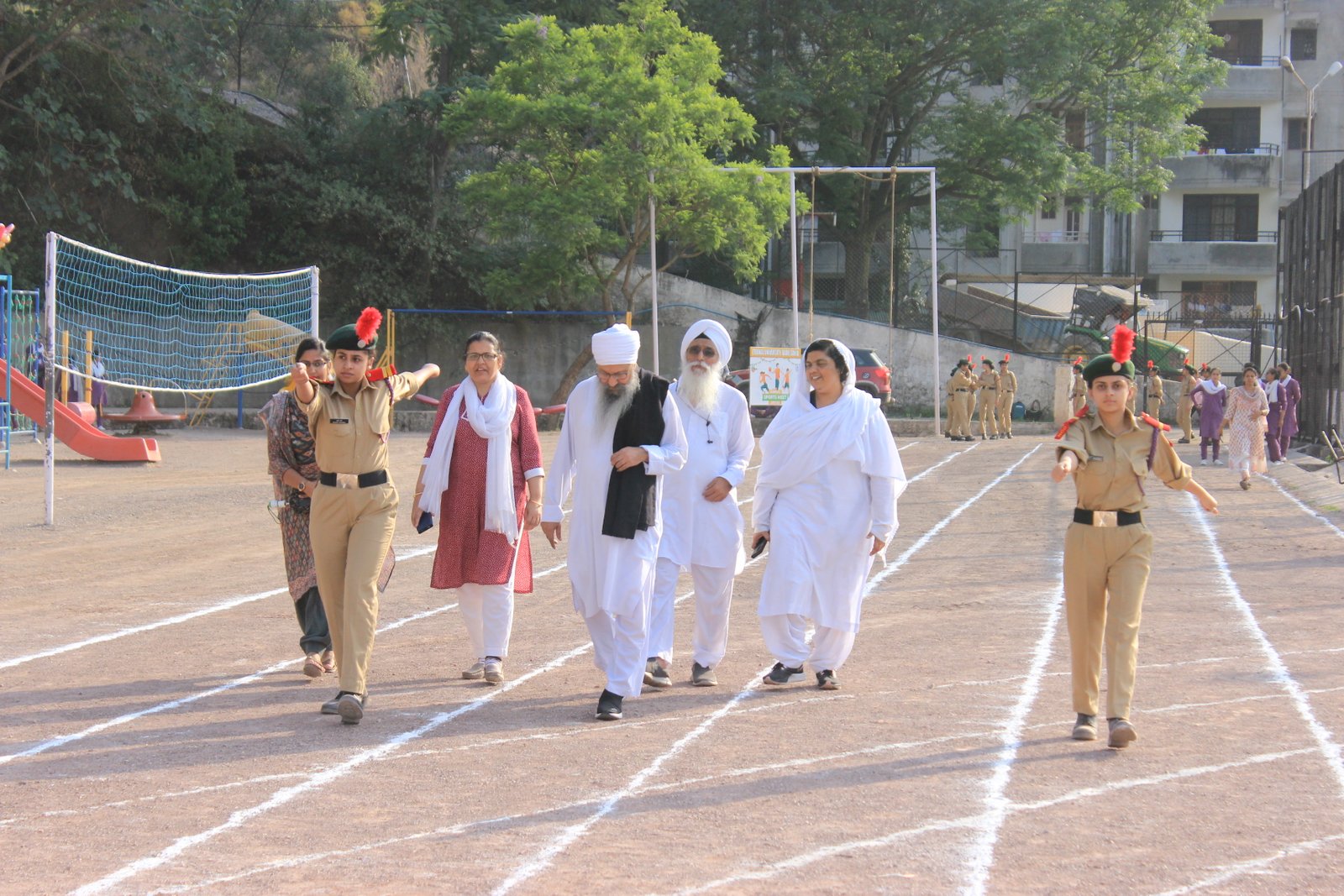 Annual Sports Meet-2021-22
Annual sports meet of Eternal University Baru Sahib was held on June 24th, 2022. The students of seven colleges was screened throughout the session on Saturday sports activity to participate in the annual sport meet. The annual day function began at 5:00 PM. and continued up to 9:30 PM in the Eternal University playground. There was gathering of more than 500 students, faculty and spectators. 100 students were participated in various events of sports meet as follows :
100 meter race
200 meter race
400 meter race
800 meter race
100 hurdle race
relay race ( 100x4)
Long jump,
Short put,
Discuss throw
Football.

The students actively participated with spirit of sportsmanship The various committees were formed to organize different events .The whole event was organized under the leadership of DSW. The winners of Event/ Games was as described below:
Sr. No.

Event /Game

Position

Name of student

College

1

100 Meter Race

1st

Rajdeep Kaur

ACE

2nd

Yukta

AECM

3rd

Kanchan

ACN

2

200 Meter Race

1st

Arshdeep Kaur

ACASS

2nd

Sarabjeet Kaur

ACASS

3rd

Gagandeep

Kaur

ACASS

3

400 Meter Race

1st

Sukhpreet

Kaur

ACASS

2nd

Preetbala

DKSGACA

3rd

Kanchan

ACN

4

800 Meter Race

1.

Swarn Kaur

ACE

2nd

Kanchan

ACN

3rd

Ankita

ACN

5

100 Meter Hurdle Race

1st

Yukta

ACECM

2nd

Shivani

DKSGACA

3rd

Tamana

ACN

6

Long Jump

1st

Shivani

DKSGACA

2nd

Manpreet

Kaur

ACASS

3rd

Tanisha

ACECM

7

Shot Put

1st

Yamini

DKSGACA

2nd

Kulveer Kaur

ACASS

3rd

Monika Tomar

ACN

8

Discus Throw

1st

Yamini

DKSGACA

2nd

Rajdeep Kaur

ACASS

3rd

Manisha Rani

ACN
The prize distribution function for the annual sports meet was held on June 25th, 2022 in the University Auditorium., Students who finished in the top three positions in the above-mentioned event received gold, silver, and bronze medals. Students, who participated in the event voluntarily in different arrangement for the success of this event, were also appreciated with mementos. The certificate was given to each & every participant. Mr. Yamini Guleria , the student of DKSGACA received the award of best athlete 2021-2022 . Hon'ble Baba Dr Davinder Singh ji, VC Eternal University was chief guests of annual sport meet 2021-2022. He honored the winners along with Dr. Narinderpal Singh, Dean Research, and all deans during prize distribution function. The chief guest blessed the students with his worlds of inspiration, dedication and congratulated the winners and participants for success of event. ADSW of Eternal University concluded the event with her vote of thanks to the chief quest & dignitaries, members of different committees, IT department and students for the success of event.
Gallery